Executive Summary
The global 5G in healthcare market size is expected to grow from USD 214.1 million in 2021 to USD 3,390.8 million by 2026 at a CAGR of 73.5%.
The increasing adoption of telehealth and robotics surgery due to COVID-19 and the rising adoption of 5G-enabled wearable medical devices for real-time remote patient monitoring are key factors driving the growth of this market. The ability of 5G technology to transmit large patient data files quickly, advancements in telecommunication, and the availability of low-cost sensors are other major factors that are driving the growth of this market. However, the high cost of deployment of the 5G network is expected to restrain the growth of this market.
In this report, the 5G in healthcare market is segmented into component, application, end-user, and region.
COVID-19 is an infectious disease caused by the most recently discovered novel coronavirus. Largely unknown before the outbreak began in Wuhan (China) in December 2019, COVID-19 has moved from a regional crisis to a global pandemic in just a matter of a few weeks. The World Health Organization (WHO) declared COVID-19 as a pandemic on March 11, 2020. Traditional technologies in the medical field have failed to control this pandemic. Scholars, policymakers, and practitioners are searching for new technologies to control the outbreak. Timely accurate information and measures are necessary for practitioners and healthcare settings as they seek ways to assist in managing this pandemic. Advanced digital technology could be a key tool to control the rapid transmission, provide treatment, and develop medicines and vaccines. Access to information could also make people more aware of the steps needed for preparation for protection against and prevention of COVID-19. Only the available advanced technologies can ensure people's access to COVID-19-related information. According to many scholars, COVID-19-related information should be made available to people using advanced digital technologies, comprising big data, artificial intelligence, deep learning, the internet of things, 5G, and 6G. These technologies are necessary to solve the main clinical problems as well as remove barriers to people's access to information.
The 5G network can transform and improve all the important aspects of health care, a topic that makes sense especially today as the spread of coronavirus has put unprecedented pressure on healthcare systems around the world. The much-anticipated fifth generation of wireless mobile technology could transform health care with its greater speed and greater connectivity. Along with its many key benefits, it will also empower medical innovation with augmented reality, artificial intelligence, medical distance, patient care, and monitoring, to name a few. The critical and sensitive nature of the healthcare domain makes it even more important to have continuous access to real-time data to support and make full use of modern technology. The use of 5G in health care ensures better and more efficient communication, efficient and faster transmission of large-scale early diagnostic data for life-threatening diseases, coupled with low latency and high computing power to accelerate and accelerate diagnostic and therapeutic growth. Such use of 5G technology will also be of great help in the face of the unprecedented impact of COVID-19 on global health care systems.
5G and related apps are currently under dispute. One of the key motivations is to promote 5G and IoT connectivity through social and service perspectives, that is, to integrate communication systems that will help improve people's quality of life. It can help develop a strong communication infrastructure for health care systems in terms of reliability, connection stability, accessibility, network integrity, and rapid response flexibility, allowing for monitoring and preventative measures to be taken in the event of an epidemic. Telehealth is an effective way to ensure better health care and to train medical professionals. In-depth learning can also be seen as a way to ensure better health services with the latest technology - 5G. Wireless communication technology can help monitor the spread of germs, helping to improve health and medical procedures. In the event of a disaster, hospitals are overwhelmed by the admission of patients. Reducing physical contact between treatment seekers and physicians is an effective way to avoid this problem. The use of IoMT products and robots in hospitals and diagnostic centers will help reduce the burden on the hospital.
Remote health care is encouraged with the advent of COVID-19 to reduce viral transmission and patient burden on hospital premises. Remote services rely on virtual 4G and 5G communication infrastructure. 5G networks provide better services with visible progress compared to previous generations. The idea of 5G is to use smart communication-based communication tools to transform the world into a secure and connected digital society.
In May 2020, China-Japan Friendship Hospital became the first to use digital internal networks in China Telecom, China Mobile, and China Unicom, laying a solid foundation for the testing and implementation of 5G telemedicine services. China-Japan Friendship Hospital has been using 5G to provide cloud visits and other patient services and to provide more than 5,000 hospitals across China with remote health care. Its 5G remote consultation system has been used by many hospitals to conduct remote consultations, CT scans, and B-type ultrasound, helping to better manage COVID-19 patients. In August 2020, China's highest health regulatory body launched a policy-making project, asking China-Japan Friendship Hospital to lead a study measuring 5G applications in the medical industry. Other major stakeholders include major hospitals, research centers, and leading 5G players. This will enable China to build 5G medical networks against integrated standards to promote 5G medical innovation, standardize the development of 5G medical terminals, and develop critical applications, further integrating with smart hospital infrastructure.
5G has produced a buzz due to its technology capabilities, potential use cases, and its ability to stimulate chain response to digital transformation. Those in the healthcare sector feel that 5G and the hype around it will help drive innovation, adoption, and innovation and solutions.
ICT and medical technology have been a powerful combination of improving patient care for many years. Remote diagnostics and robot-assisted surgery are commonly used around the world, and the rapid pace of the ICT revolution means that greater possibilities for these methods are possible.
Telemedicine needs a network that can support high-quality real-time video, which often means wireless networks. According to a Frost & Sullivan report, telehealth will grow sevenfold by 2025, with an average annual growth rate of 38.2%, in line with the emergence and rollout of 5G.
Several countries have shown increased support for telemedicine and telehealth and are beginning to establish telehealth coverage across the country, defined reimbursement policies, and a legal framework for telehealth practices. For example, in April 2019, the Centers for Medicare & Medicaid Services (CMS) announced and finalized changes to Medicare's telehealth policy to enable remote patient monitoring to access the latest technology and improve the integration of health care systems. In addition, as a result of the epidemic, health care delivery has changed dramatically. Hospitals and doctor's offices become potential exposure areas for patients in need of urgent care. As a result, telemedicine became a major option for patients in need of care. With the high level of physical care, coupled with the presence of 5G and its critical capabilities, health care delivery will evolve at larger rates. In the aftermath of the coronavirus infection, 5G Enhanced Mobile Broadband (eMBB) technology will provide advanced remote health care support while reducing patient exposure to infections by reducing individual and physician visits or health facilities. For patients who cannot easily access their healthcare providers, 5G will allow the provider to visit them through telepresence programs.
Robotic laser surgery is another area that could benefit from that development. With the help of machines, doctors can now perform complex procedures with greater precision and flexibility and reduce the risk of surgery. This is possible through the use of 5G technology, which has assisted in software development and data transmission. Most telecom giants use this technology to transform their health care systems. For example, in November 2019, Vodafone performed the first long-distance surgery in Italy on a 5G live network in partnership with the Italian Institute of Technology (IIT) and IRCSS Hospital San Raffaele. The surgery was performed in the theater section of Vodafone Village, due to benefits such as extremely low latency and a high level of reliability provided by 5G. This gives us a vision for the future of health care, making medical technology and provision more accessible and removing local barriers. The benefits offered by 5G also add to the increasing acceptance of telehealth solutions.
The transition from 4G technology to 5G will lead to greater investment. The cost of 5G infrastructure depends largely on the required installation cost, the interest rate from time to time, and the low cost of the channel. Reducing these costs is important for the use of less active and more powerful cells. The challenge for CSPs to switch to 5G is to make billions of dollars in investment in new network equipment needed to transform their network into a viable infrastructure, moving services from 3G and 4G to 5G, all while protecting their business from ever-increasing risks of disruption. and cyber threats. Switching to standalone models is essential for telcos to make a profit on the full range of benefits offered by 5G. Their ability to successfully capture business customers with low-level applications will require a distributed, stand-alone network with a computer platform, network cuts, and user-controlled flight separation. The current independent deployment has enabled telcos to run faster in their 5G release systems focused on the delivery of consistent and consumer broadband services to consumers.
The AI remote monitoring solution, enabled by AI, allows caregivers to experience changes in certain conditions, reduce hospital admissions, and improve quality metrics. AI and 5G-enabled devices that track the daily activities of users using novel discovery algorithms and provide a comprehensive understanding and predictive analysis around them, including sleep quality, fall risk, fall detection, drinking / moving water, activity patterns, navigation, and the risk of UTI. This information provides important clinical information to health care providers, helping them to maintain continuous communication and improve the well-being of their caregivers. Internet of Things (IoT) enabled medical devices and AI-powered data analysis can improve health monitoring and build a fully "connected" hospital. IoT can also help drive greater efficiency in support activities such as logistics and supply chain.
Apps and wear-based AI applications can use 5G and machine learning to analyze health-related data for emergency medical and emergency care. Many important health care services are beginning to use artificial intelligence (AI) to determine a possible diagnosis and determine the best medical plan for a particular patient. Additionally, AI can help predict which patients may have postoperative complications, allowing health care systems to provide early intervention when needed. By moving to 5G networks, healthcare organizations can use the AI tools that require the best possible care.
The increased use of automated healthcare technology provides greater access and efficiency to healthcare delivery but has higher safety risks due to the wider access provided. About one-third of data breaches result in the theft of medical identity in the health care industry, largely due to a lack of internal control of patient information, outdated policies and procedures or non-compliance, and inadequate staff training.
5G integrates data-based systems that travel at high speeds in a real-time environment. However, it's not just about the fast-paced smartphone; it's about connecting devices and equipment. But combining these devices comes with its problems.
In the US, the HIPAA Journal recorded 616 health data violations in its 2020 infringement list, a 66% increase over the total number of errors followed in 2018. According to a letter from the HIPAA Journal, HIPAA-covered companies and business partners are being paid USD 13.6 million for HIPAA violations in 2020 and USD 15.3 million in 2019. Potential security problems associated with IT health systems can lead to an increase in the sense of insecurity among users and, consequently, limit their availability until secure 5G solutions are found on the market.
By component, the 5G in healthcare market is divided into hardware, services, and connectivity. The hardware segment had the largest share of 5G in healthcare market in 2020. The large share of this segment is due to the need for frequent upgrades or replacements to make better use of the latest software available in the market.
By application, the 5G in healthcare market is divided into remote patient monitoring, connected ambulance, connected medical devices, asset tracking for medical devices, and AR/VR. The connected medical devices segment had the largest share of 5G in healthcare market in 2020. The large share of this segment can be attributed to the growth in the telehealth market and the growing trend for home health care. The heavy burden of COVID-19, increased healthcare costs, strong government support and programs, and a growing focus on quality patient care and safety continue to drive the market for 5G medical devices connected to the healthcare market.
By end-user, the 5G in healthcare market is divided into healthcare providers, healthcare payers, and other end users. The healthcare providers segment has the largest share of 5G in healthcare market in 2020. The large share of this phase is due to the growing demand for an effective health care system, an increase in patient volume, an increase in the number of hospitals and patient care facilities, increased communication, increased acceptance of 5G-enabled medical devices, and increased demand for better transfer technology.
The global 5G in healthcare market is divided into five major regions, namely North America, Europe, Asia Pacific, the Middle East and Africa, and Latin America. In 2020, Asia Pacific had the largest share in the global market. Asia Pacific is the largest and fastest-growing region in 5G in healthcare market. This growth can be attributed to the significant adoption of advanced technology, the growing number of IoT-enabled medical devices, which continue to expand network connectivity, and government IoT programs.
The major players in the 5G in healthcare market are AT&T (US), Verizon (US), T-Mobile (US), China Mobile Limited (China), Telit (Poland), Telus (Canada), Vodafone (UK), Nokia (Finland), Samsung (South Korea), Sierra Wireless (Canada), Deutsche Telekom AG (Germany), Orange S.A. (France), SK Telecom Co., Ltd. (South Korea), BT Group (UK), NTT DOCOMO (UK), NEC Corporation (Japan), Telefónica (Spain), Quectel (China), Ericsson (Sweden), Qualcomm (US), Huawei Technologies Co., Ltd. (China), Cisco (US), Swisscom (Switzerland), Fibocom Wireless Inc. (China), and Sequans (France).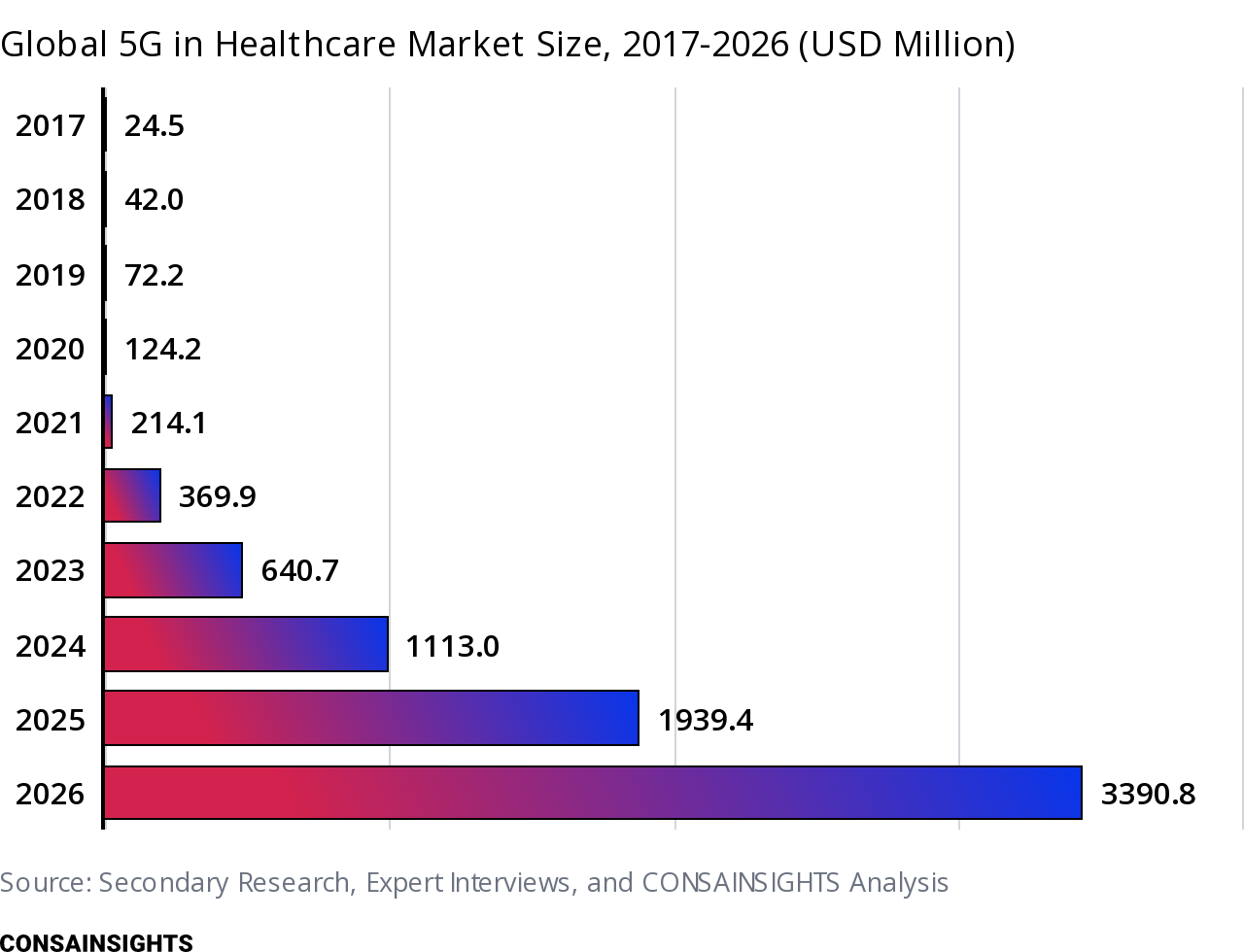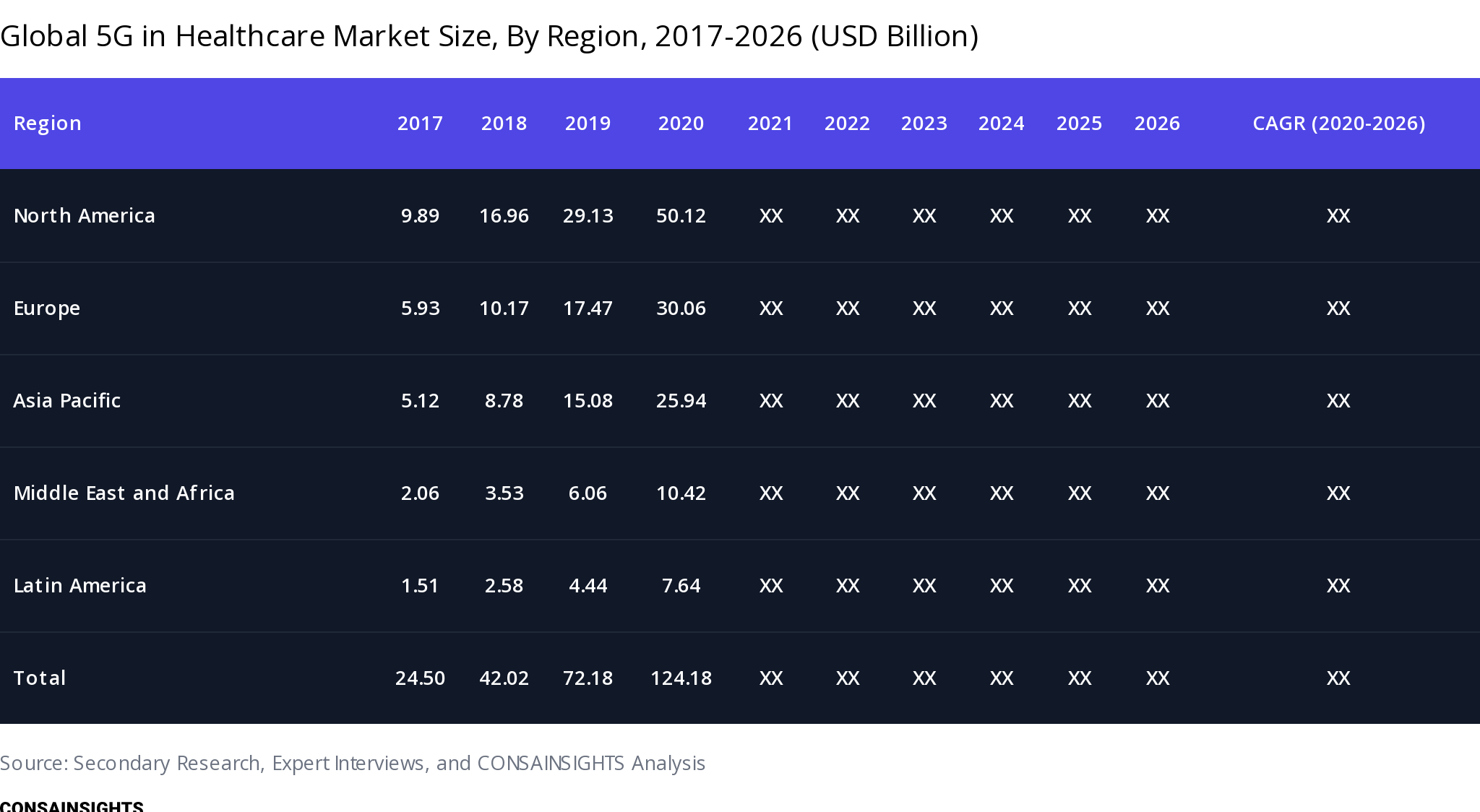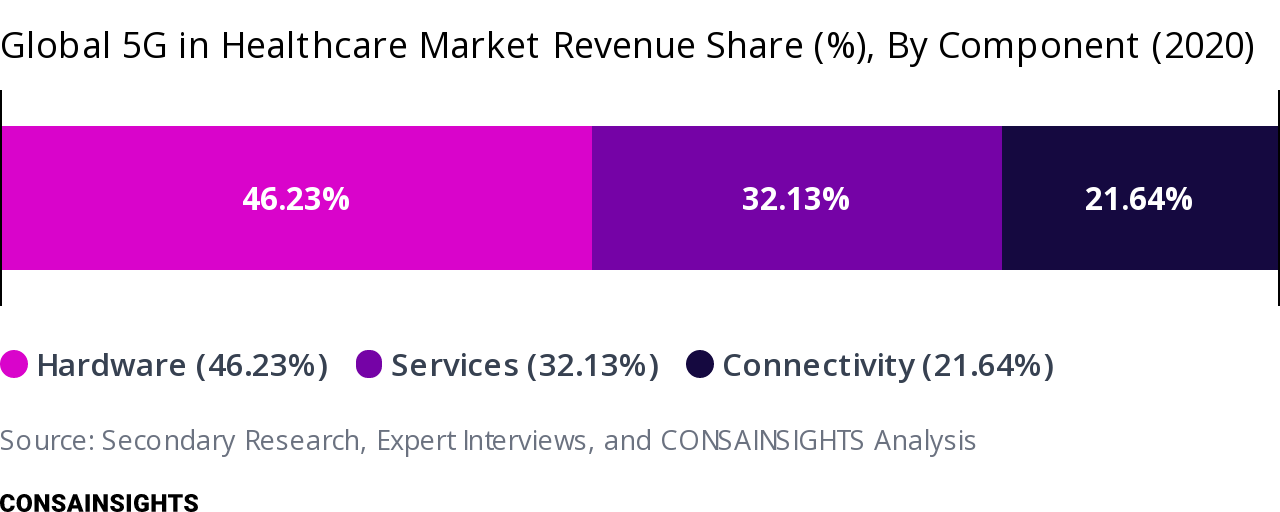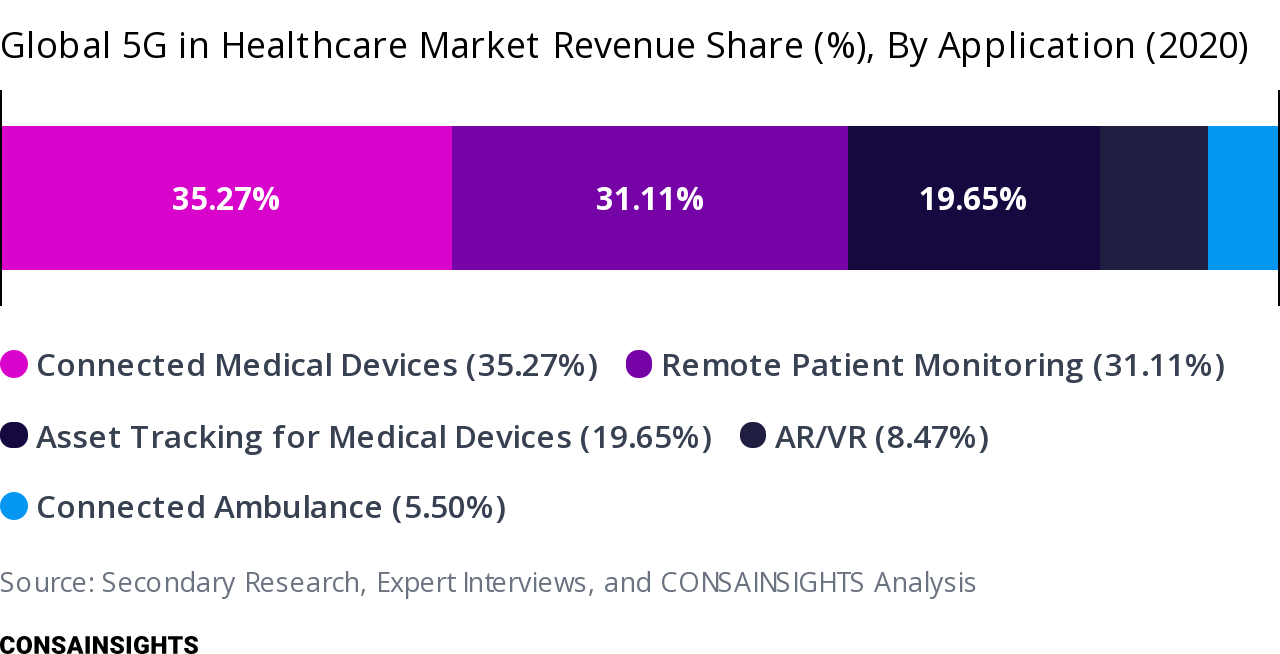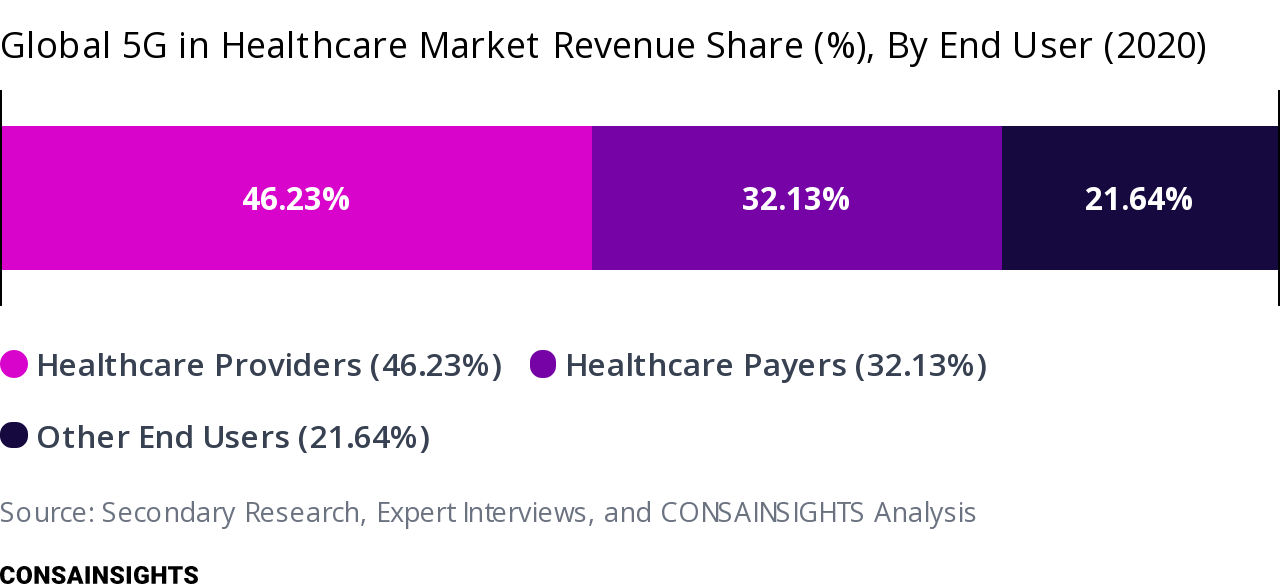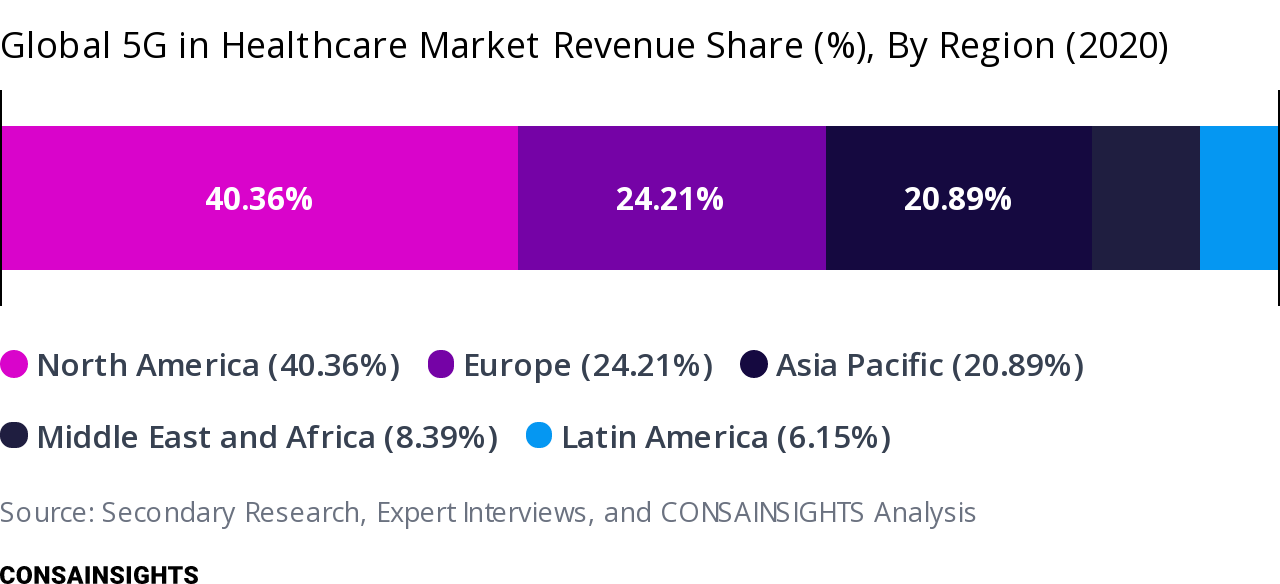 Market Overview
Definition & Scope
5G stands for the fifth generation of mobile communication technology. With each generation's new technology and standards, there have been improvements in transmission speed and network capacity. 5G represents a big leap in cellular technology and healthcare by providing essential levels of connectivity to enable a new health ecosystem, one that can meet the needs of patients and providers accurately, efficiently, cost-effectively, conveniently, and at a substantial scale. This massive network will include billions of low-bitrates and low-energy connected health monitoring devices, remote sensors, and clinical wearables, with 5G providing a backbone infrastructure for IoT.
Currency, Year & Forecasts Overview
•
For companies reporting their revenues in other currencies, the average annual currency conversion rates were used for a particular year to convert the value to USD.
•
For companies reporting their revenues in USD, the revenues were taken from their respective annual reports/SEC filings.
•
The currency used in this report is USD, with the market size indicated in terms of USD million/billion.
Industry Analysis
Unlock all the content, buy full report now.
Buy Full Report
Market Analysis
Unlock all the content, buy full report now.
Buy Full Report
By Component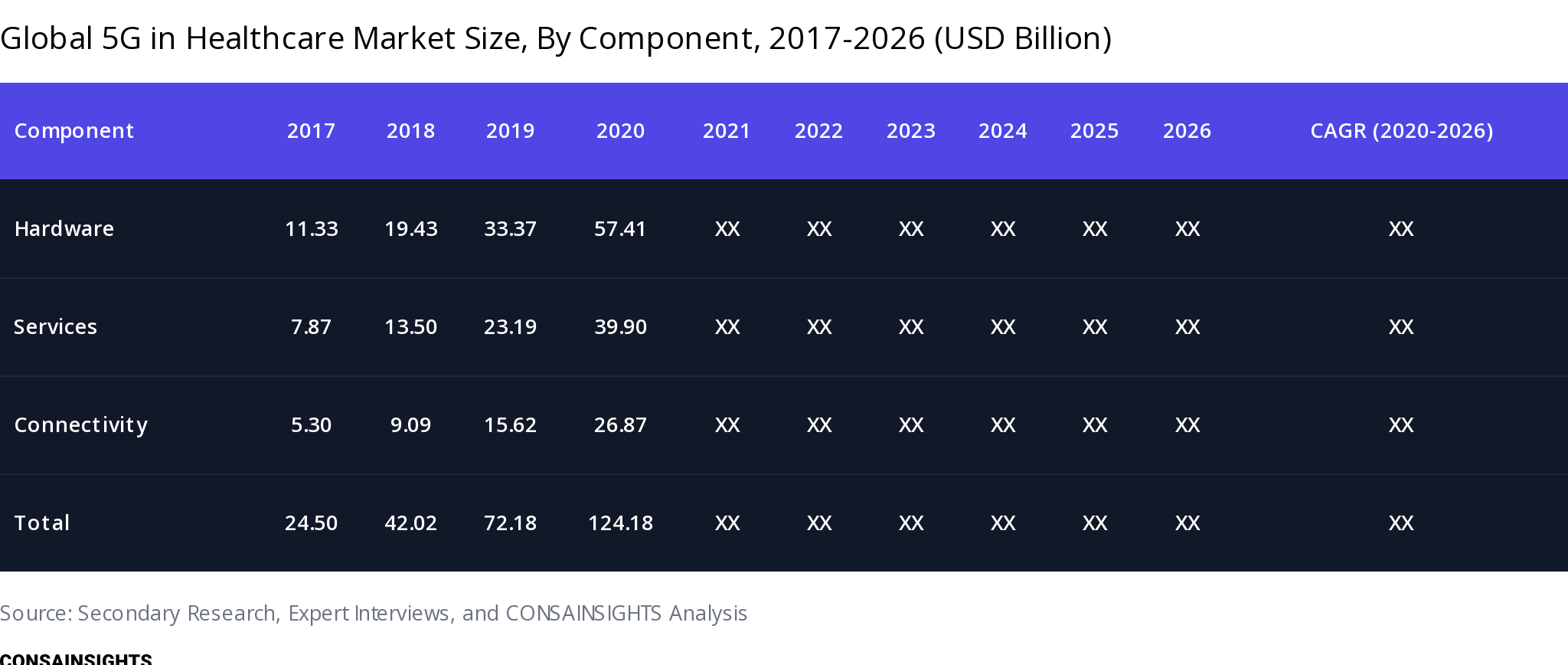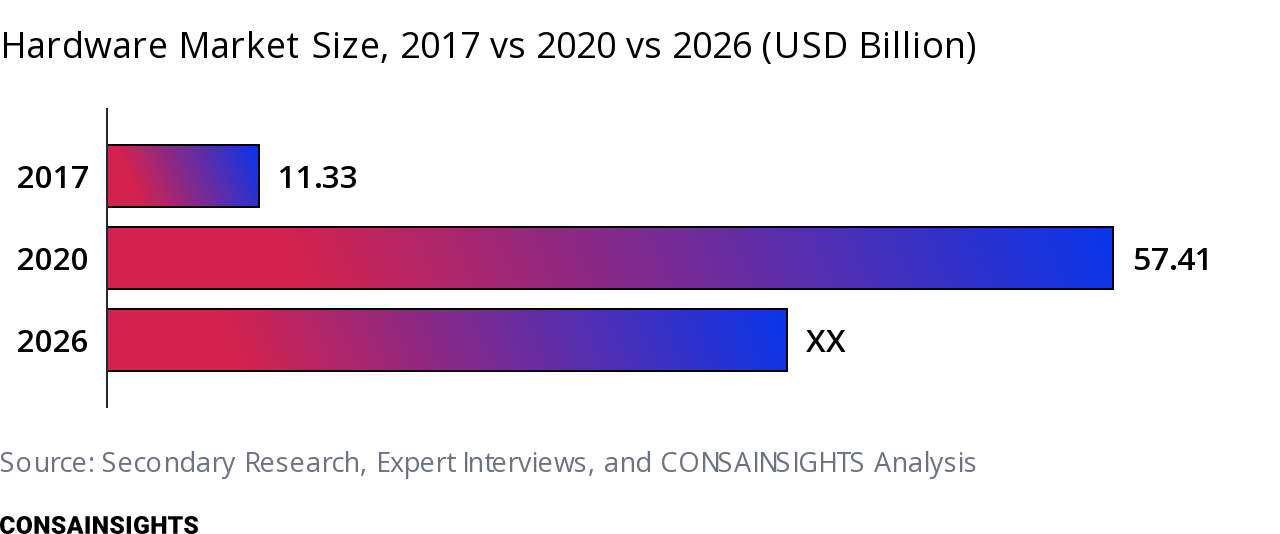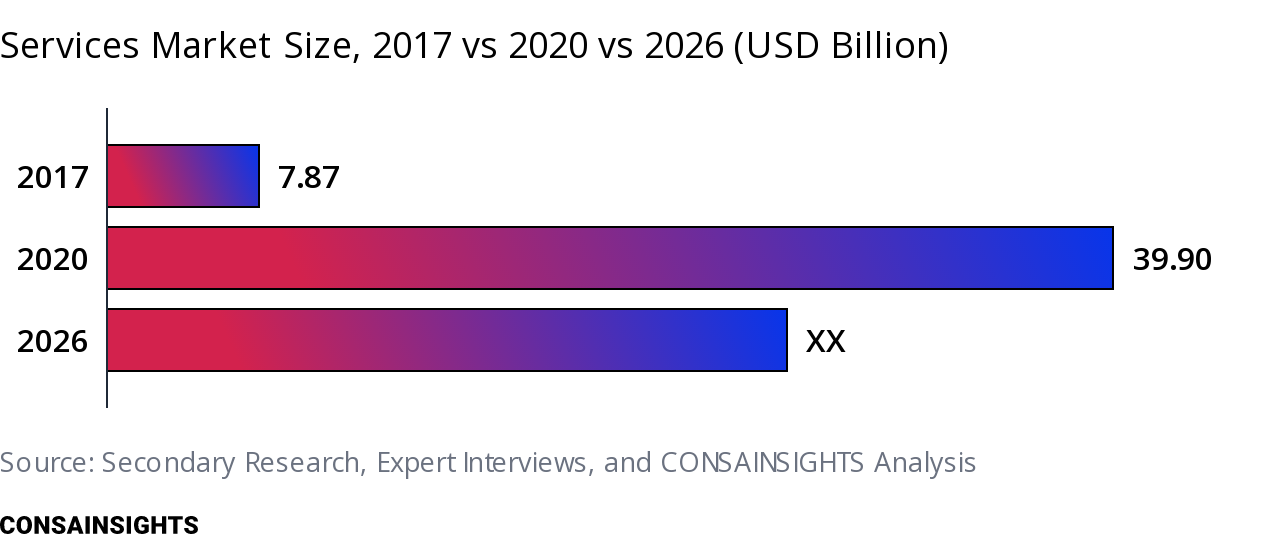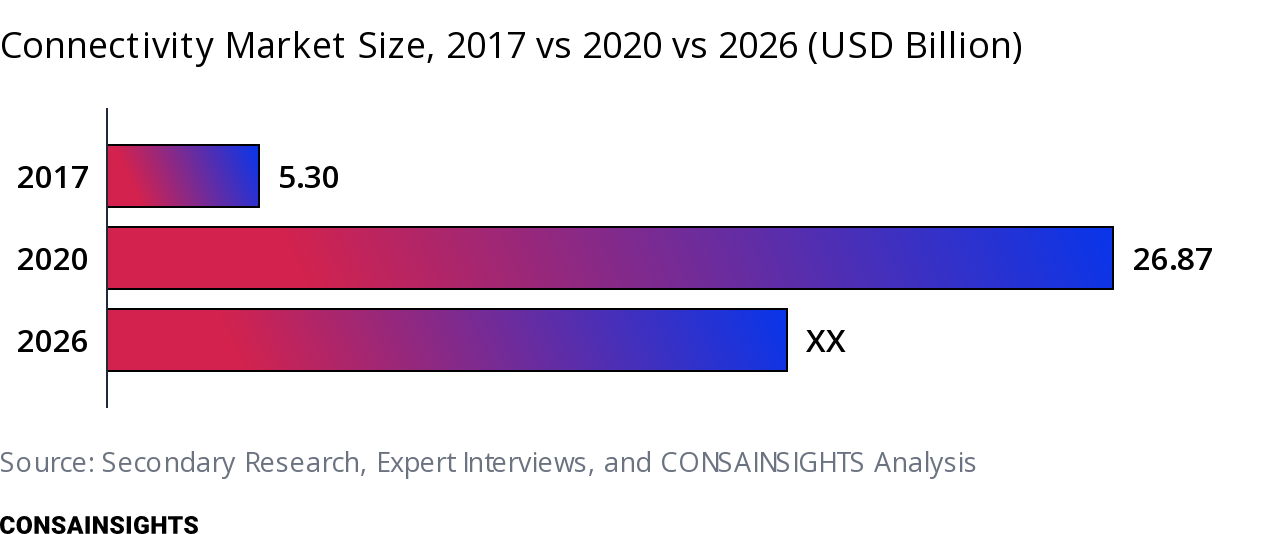 By Application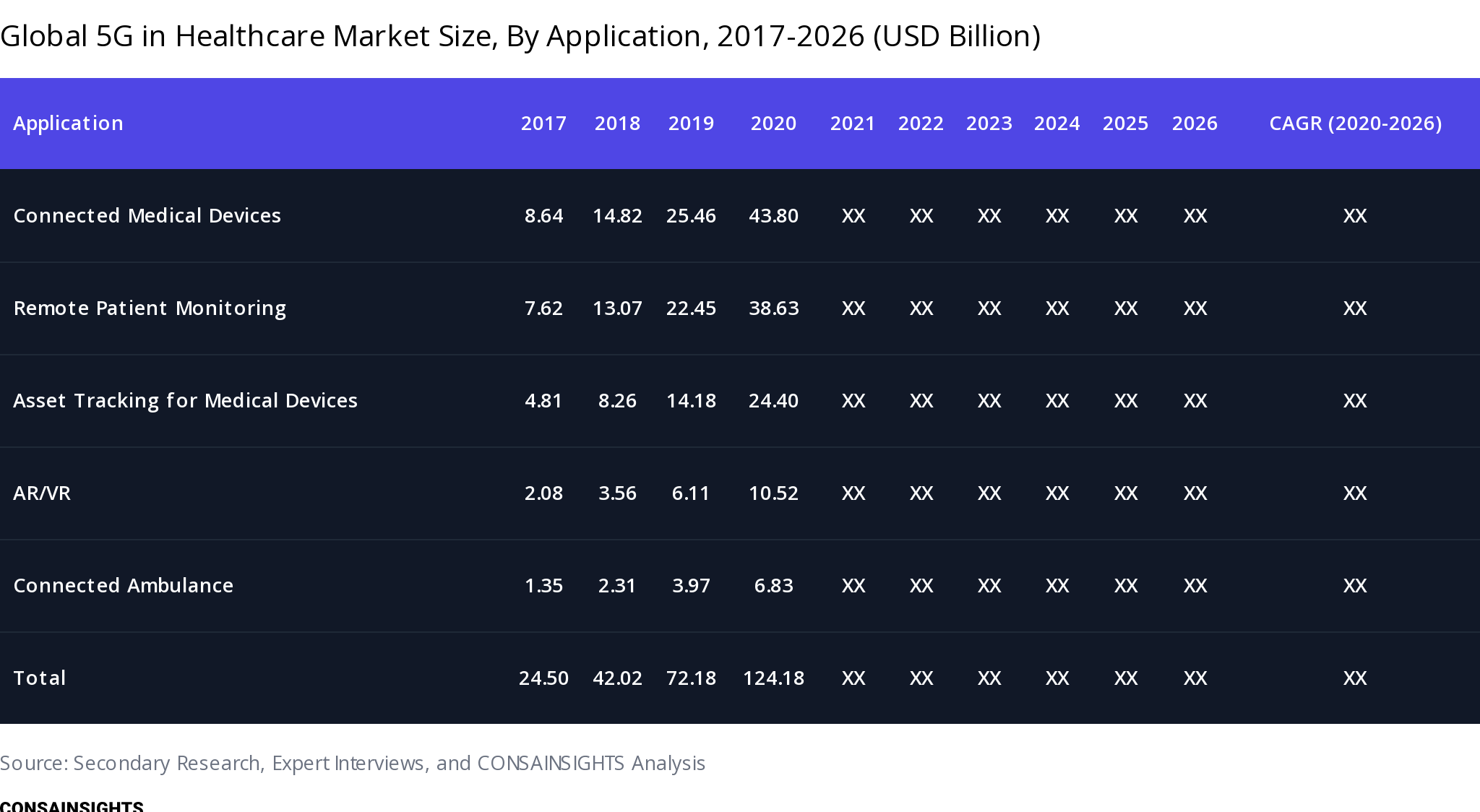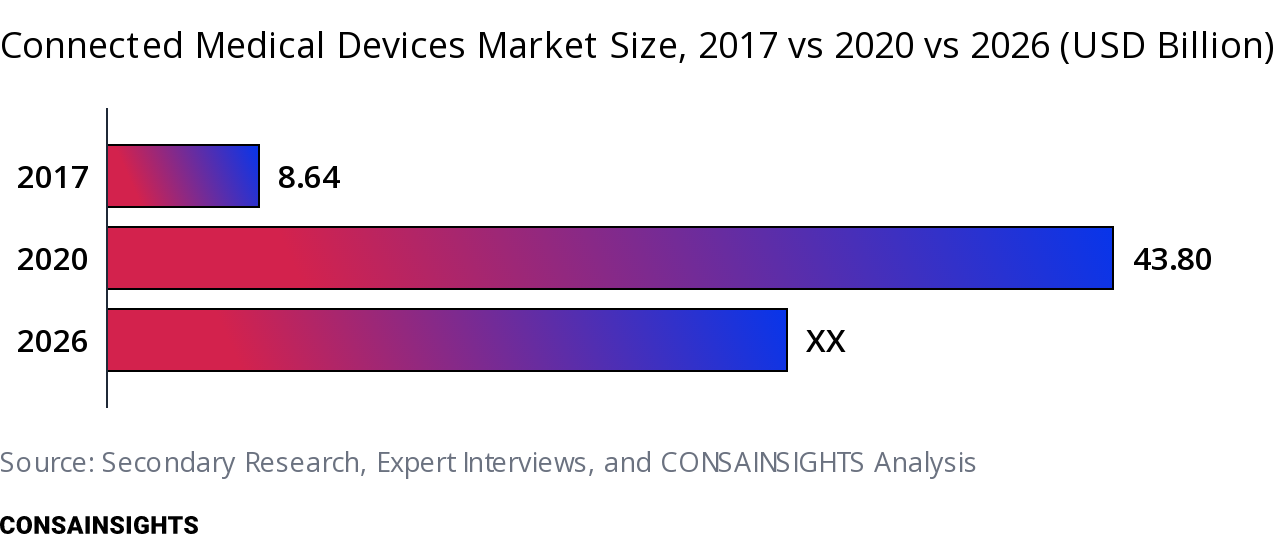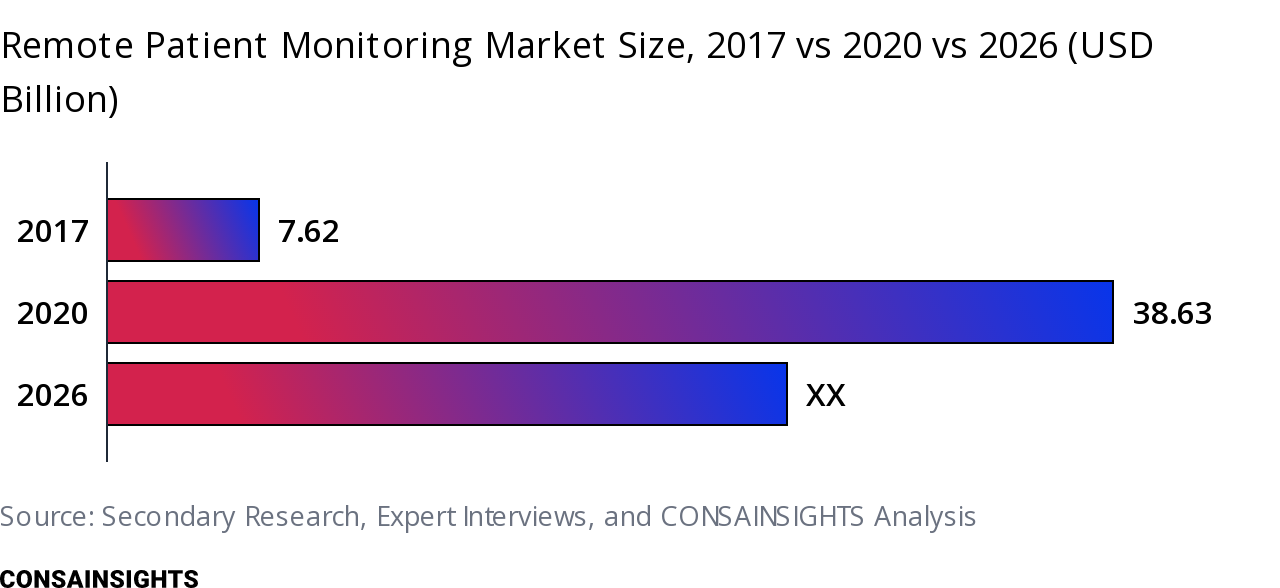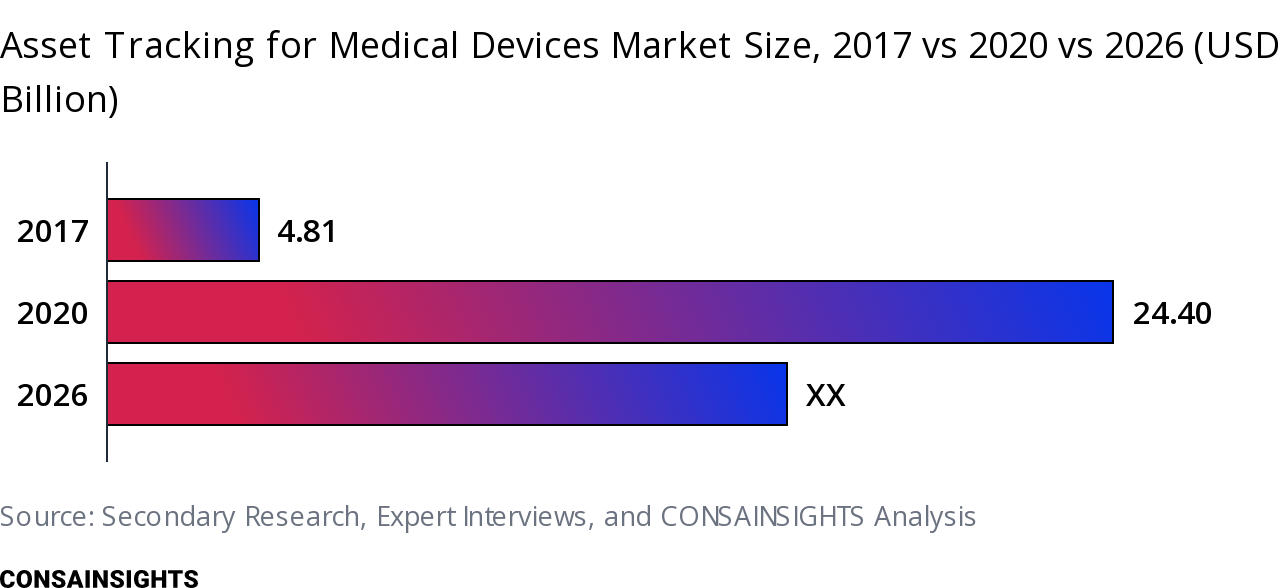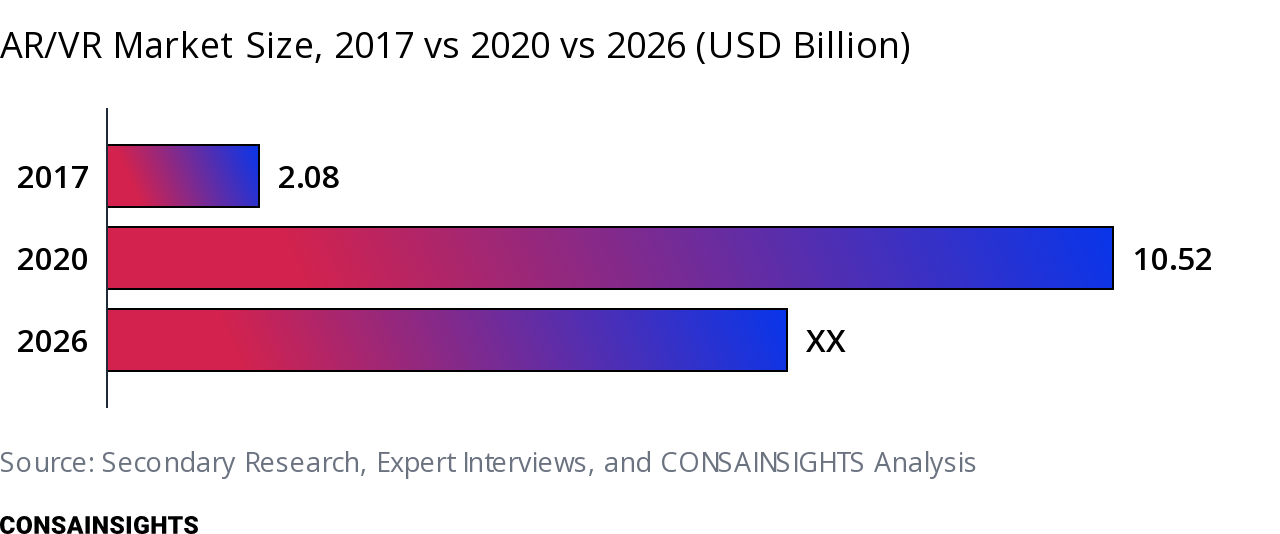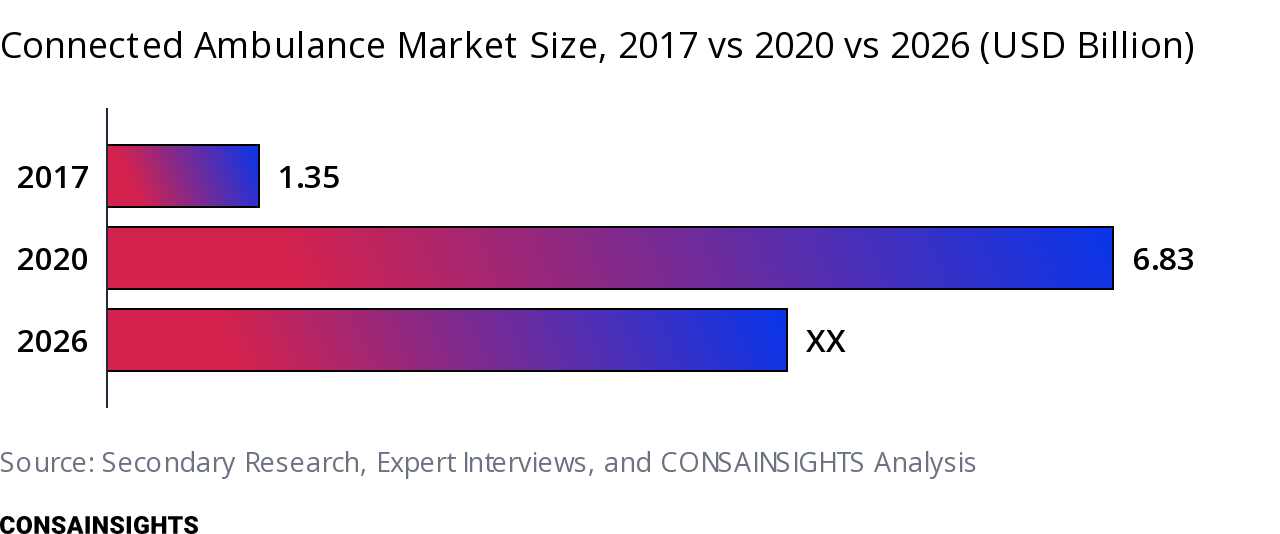 By End User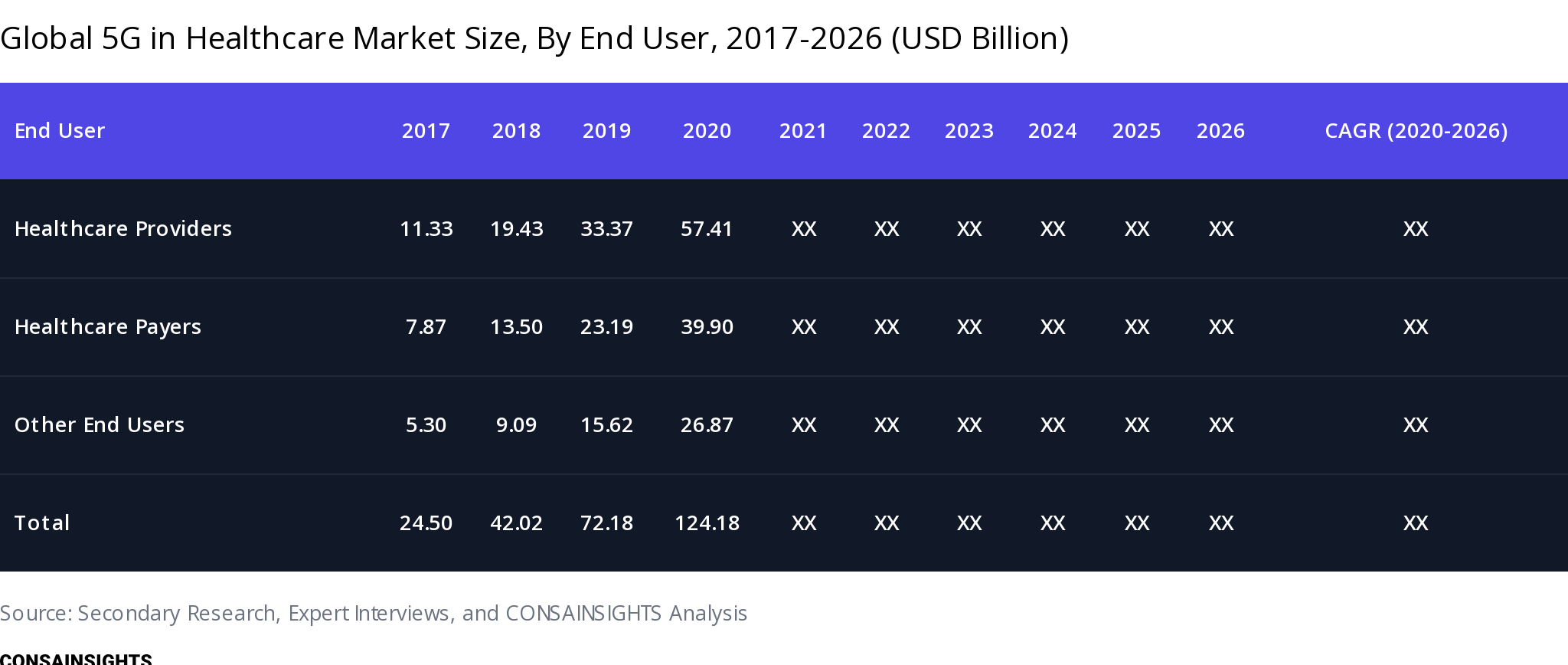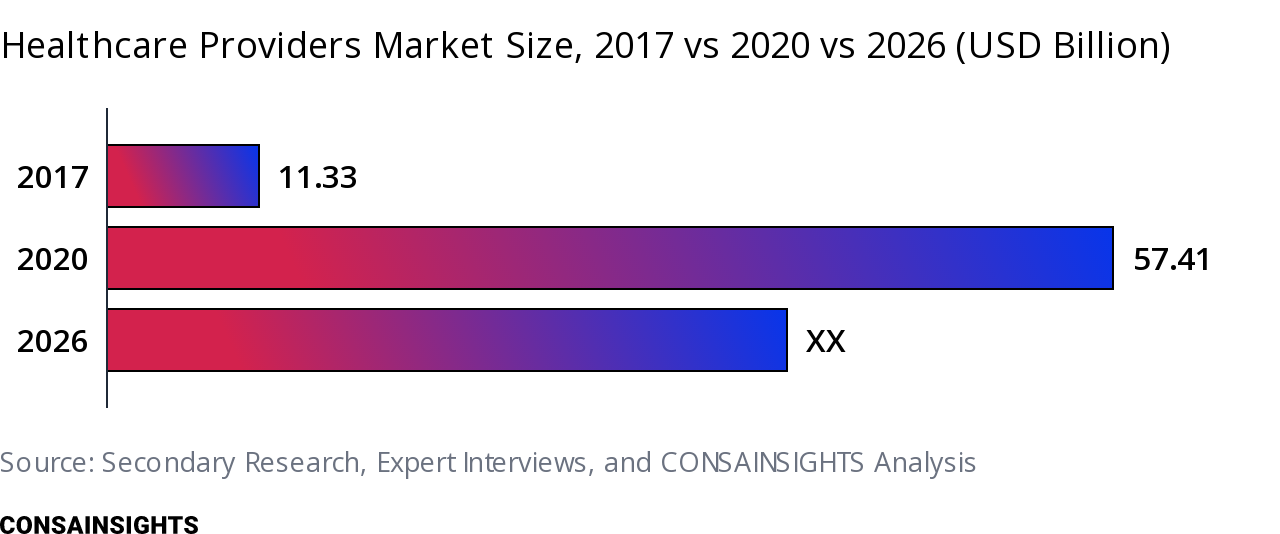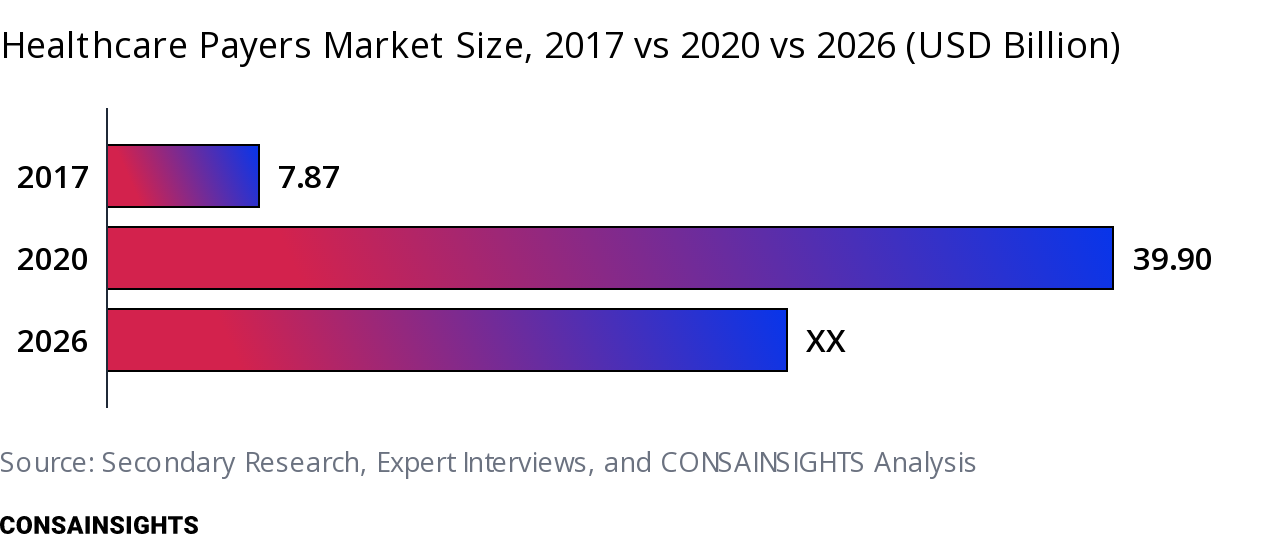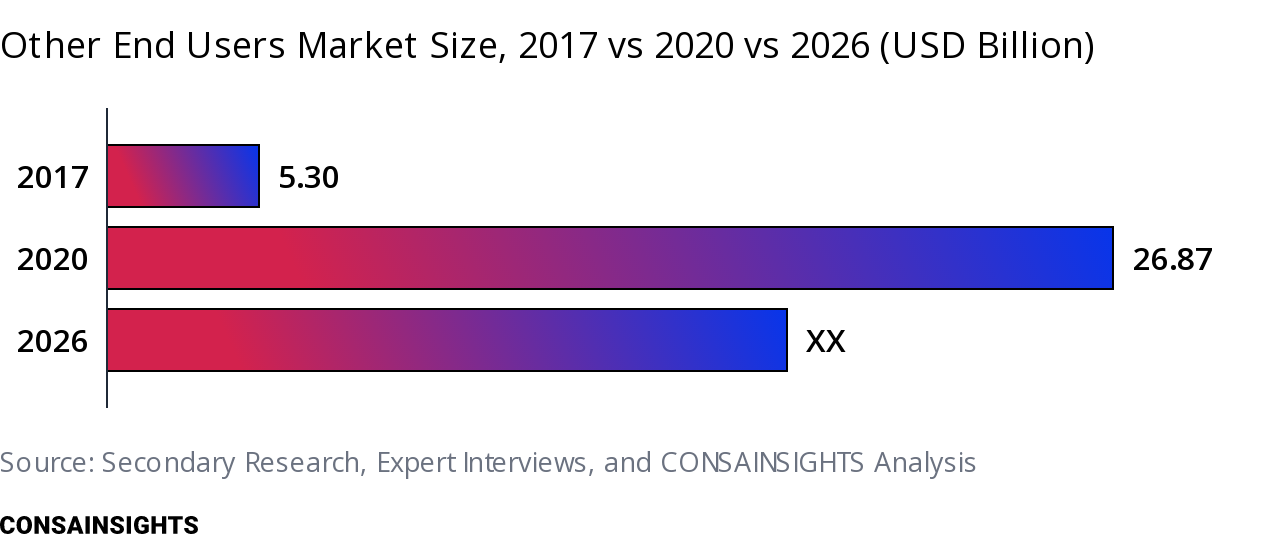 Middle East & Africa
Unlock all the content, buy full report now.
Buy Full Report
Company Analysis
AT&T
Founded in 1876 and headquartered in Texas, US, AT&T is a leading provider of wireless services, IPTV, enterprise applications, and managed hosting solutions. It operates through business segments- Communications, Warner Media, Latin America, Corporate and other. The company has a subscriber's base of 183 million for mobility, 15 million for total domestic broadband connections, 7 million for network access lines in services, and 4 million for U-verse VoIP Connections. The company has geographical presence in North America and Latin America.
AT&T Business: 5G and Connected Healthcare
Competitive Analysis
Unlock all the content, buy full report now.
Buy Full Report
Analyst Insights For Success
Unlock all the content, buy full report now.
Buy Full Report
Research Methodology
This research study involved the usage of extensive secondary sources, directories, and databases such a Hoovers, Bloomberg Business, Factiva, and Avention, in order to identify and collect information useful for this technical, market-oriented, and commercial study of the global 5G in healthcare market. The primary sources were mainly industry experts from the core and related industries. These include service providers, technology developers, standards and certification organizations, and organizations related to all segments of the value chain.
In-depth interviews were conducted with various primary respondents, which include key industry participants, subject-matter experts (SMEs), C-level executives of key market players, and industry consultants, to obtain and verify critical qualitative and quantitative information as well as to assess future prospects.
Various secondary sources were referred to for the identification and collection of information for this study. Secondary sources include annual reports, press releases, and investor presentations of companies, white papers, medical journals, certified publications, articles from recognized authors, gold standard and silver standard websites, directories, and databases.
Secondary research was mainly used to obtain key information about the industry's supply chain, market's monetary chain, the total pool of key players, market classification and segmentation according to industry trends to the bottom-most level, geographical markets, and key developments from both market-and technology-oriented perspectives.
After the market engineering process (which includes calculations for market statistics, market breakdown, market size estimations, market forecasting, and data triangulation) was completed, extensive primary research was conducted to verify and validate the critical numbers arrived at. Primary research was also conducted to identify the segmentation types; industry trends; key players; the competitive landscape of global 5G in healthcare market; and key market dynamics such as drivers, restraints, opportunities, challenges, and key industry trends.
In the complete market engineering process, both top-down and bottom-up approaches were extensively used along with several data triangulation methods to perform market estimation and market forecasting for the overall market segments and sub segments listed in this report.
Appendix
Available Customisations
•
With this full-market report, Consainsights offers customization options to our clients.
•
Custom Research: Consainsights offers custom research services across the Industries we track. In case of any custom research requirement, please send your inquiry at sales@consainsights.com
Related Reports
•
Medical Device Connectivity Market
•
mHealth Solutions Market